Sailing in Villa la Angostura
From charter boats to wooden sailboats, getting to cruise through the blue waters of Patagonia is a unique experience. With quicks trips or full-day excursions, this is a way to sit back, relax and soak in the sun.
Northern Patagonia is known as the 7 Lakes Region so getting to set sail on the lake is a must-do on your trip. Whether you sail the bay at sunset or go to the Arrayanes Forest, you'll get to feel the luxury of Patagonia.
Choose Your Sailing Adventure: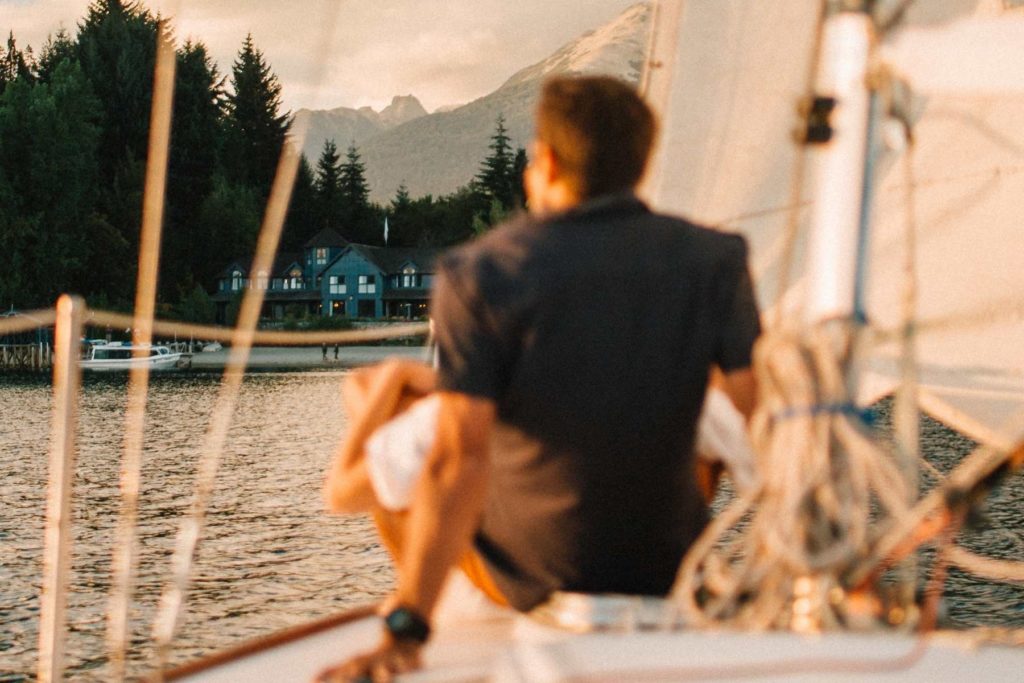 A short & intense loop around Las Balsas Bay before dinner. You'll sip champagne while cruising the waters of Nahuel Huapi and take in the mountain views as the sun sets.
Length: 1.5 Hours
Difficulty: Easy
Time: 7:00PM
Rate: $21,000 total (1-10 people)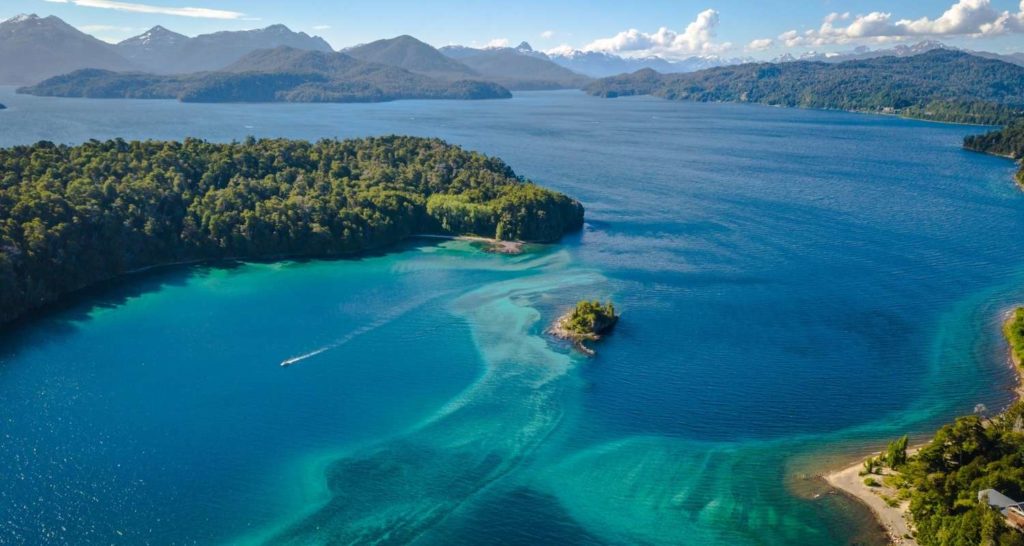 Option 2: Explore the Bays
Embrace your inner explorer and feel the wind on your face as you sail the bays of Manzano, Cumelén and Las Balsas in a wooden ship. This is a trip where you'll go slow so that you can soak in the sun and moments while trying Patagonia charcuterie and wine.  
Length: 2 Hours
Difficulty: Beginner
Time: Morning & Afternoon
Rate: $21500AR total(up to 10 people).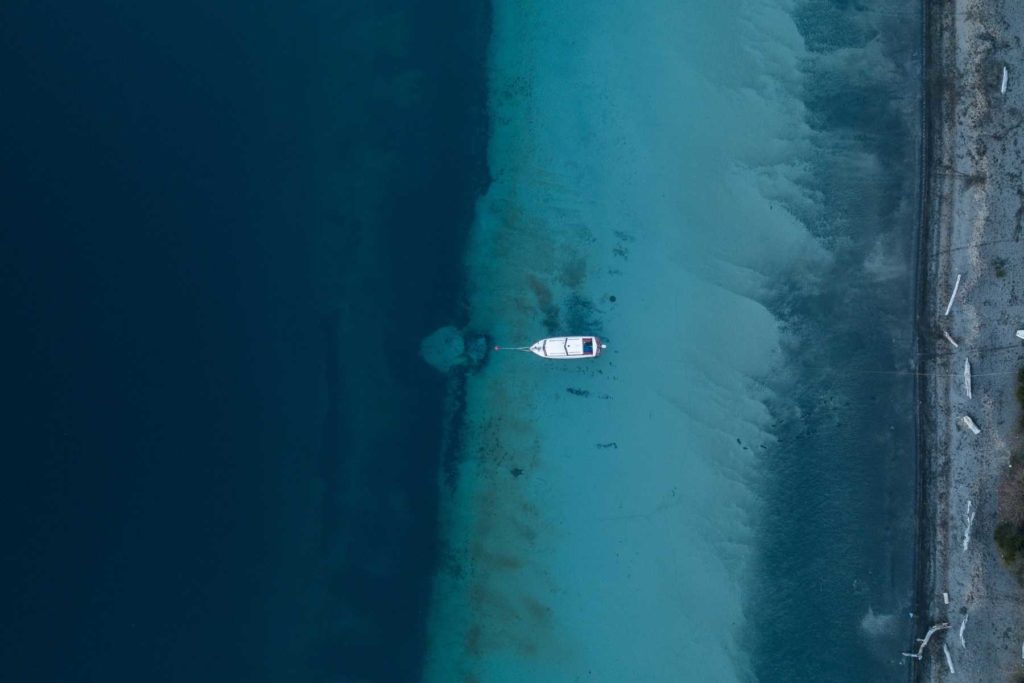 Option 3: Full Day on The Water From Las Balsas
Sailing from the dock at Las Balsas and spend the day exploring Nahuel Huapi with a local guide. Stop at the islands that make up the lake and take it the beautiful views.
Length: 6 Hours
Difficulty: Easy
Time: Morning or Afternoon
Rate: $70.000AR (up to 10 people)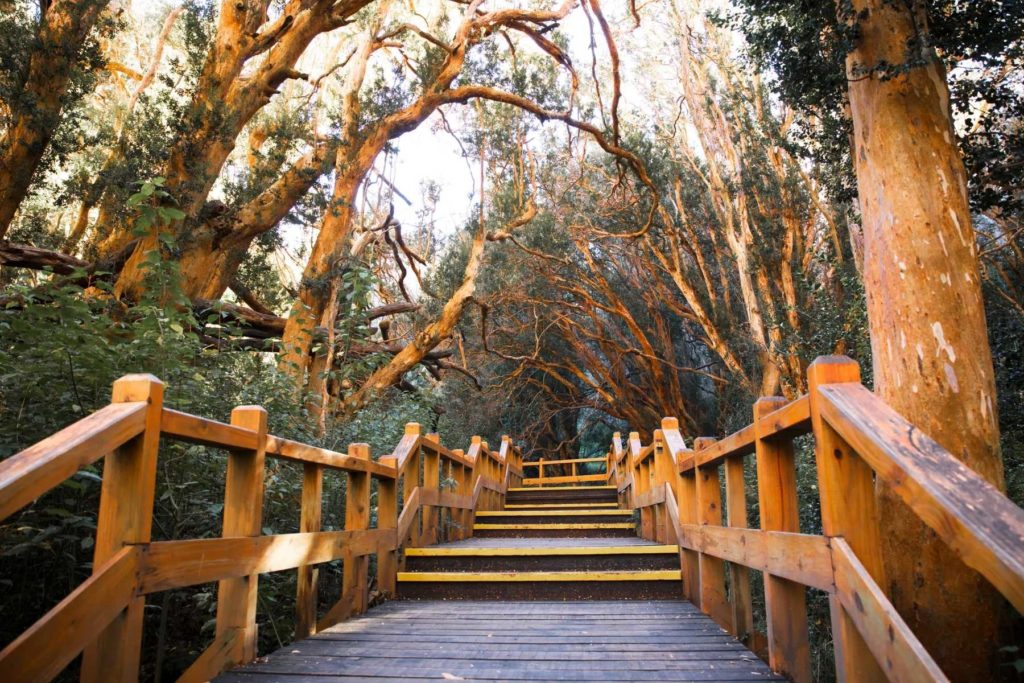 Option 4: Explore the Arrayanes Forest
You'll sail in style to the famous Arrayanes Forest. When you arrive, you'll walk the path and experience the deep tranquility of the forest. Enjoy a craft beer or Argentine wine as you cruise the blue waters back to the port.
Length: 4 Hours
Difficulty: Easy
Time: Morning or Afternoon
Rate: $37,000AR total (up to 10 people)
Frequently Asked Questions
Do you provide lunch, snack and water?
It depends on the activity! The full-day activity provides a lunch and snack but the 1-hour trips do not. Before you go on your trip, we'll send you a list of recommended items to bring. 
How do I book this activity?
You'll find our concierge services in the living room of Las Balsas. Ask Reception, we're happy to help. 
If you'd like to send us a direct message, our whatsapp number is:
+54 9 2944 51-6222
or our email is here: hola@insituviajes.com
How far in advance do I need to book?
These activities book fast during the summer. We recommend booking at least 24 hours in advance.
Will Sailing get cancelled if it rains?
No! If it rain, you'll still sail. However, if there are strong wins we'll have to reschedule for another day.
Where does the boat leave from?
You'll leave right from the dock at Las Balsas.
Ready to book your activity? Get rates and book directly with Las Balsas Reception.