In Situ Viajes or ISV is a Tour Operator and Destination Management Company in Patagonia.  From Transfers to Accommodation to Tours and Activities, we can customize your experience or let you choose between tried and true adventures. Whether you want to choose a day trip or have us be your guides for your whole trip, consider us your full service concierge to getting the most out of the Bariloche Region of Patagonia.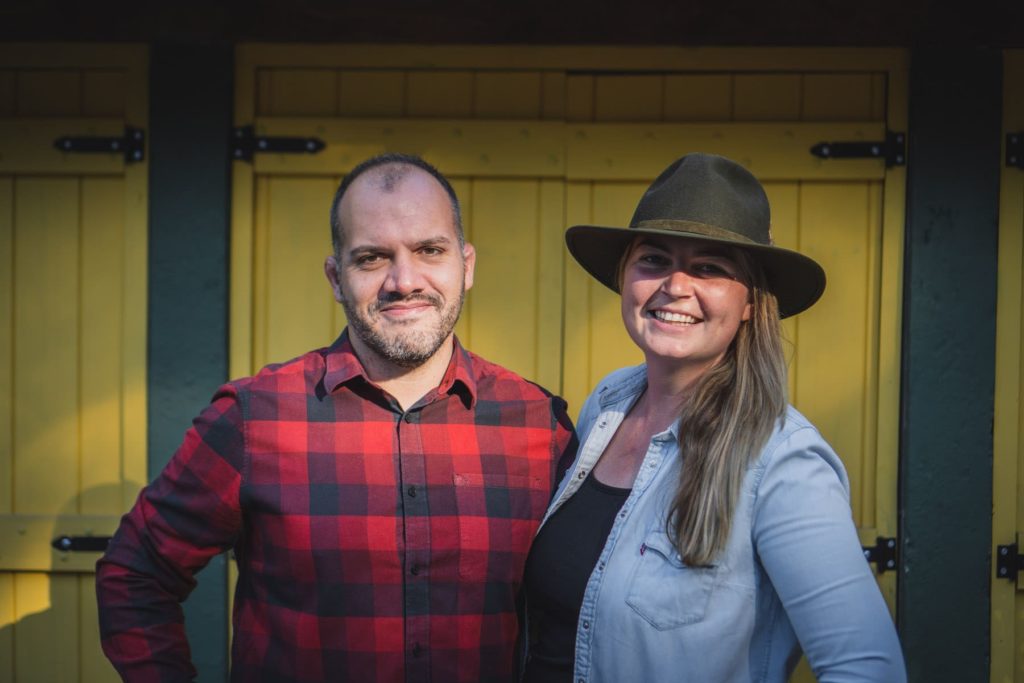 An Argentine and American meet in New Zealand and move to Patagonia.
Sebastián (or Seb in English) is from Buenos Aires, Argentina. With a background in Political Science and Tourism, he believes in creating a more human world through sustainable travel. Paige is from Virginia, USA. With a background in Communications, she is passionate about building more bridges between cultures.
Together we want to help more conscientious travelers authnentically connect to Patagonia.
ISV is located in Villa la Angostura, Nequen, Argentina. Villa la Angostura is a charming rustic town located about 1 hour outside of the city San Carlos de Bariloche and is a part of 7 Lakes District.   Surrounded by lakes and mountains, Villa la Angostura offers a more intimate and isolated experience than the surrounding larger towns. Discover more about Villa la Angostura.