Discover the Best Cities to Travel to in Patagonia
First, let's be clear: There is no wrong place to go in Patagonia. From the north to the south and everywhere in between, Patagonia holds some of the most beautiful scenery in the world.
From oceans and glaciers to mountains and lakes, Patagonia packs almost every terrain you can imagine. 
But with over 1,000,000 sq. miles of land stretching across Argentina and Chile, it isn't always possible to see everything. The beauty of Patagonia is how remote it is. If you have the time to slow travel or road trip, you'll pass miles and miles looking out across hundreds of miles of desert on gravel roads.
The Patagonia, Argentina region has 4 main regions with accessible airports: Ushuaia, El Calafate, Puerto Madryn and Bariloche. 
So how do you choose which region of Patagonia makes the most sense for you?
From south to north, here's a short guide to deciding where you should go in Patagonia, Argentina: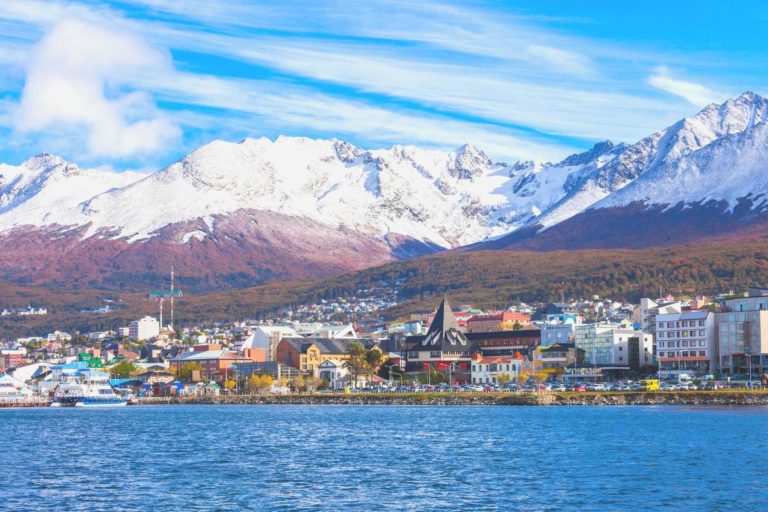 Length of flight from Buenos Aires to Ushuaia:
3 hours and 30 minutes direct
Weather in Ushuaia:
Lows of 20 °F in Winter, Highs of 60 °F in Summer
Known as "Fin del Mundo", Ushuaia boasts the title of the southernmost city in the world. Located in the province of Tierra del Fuego, the Beagle Canal separates Ushuaia from neighboring Chile. 
With a population of 75,000 inhabitants Ushuaia is an industrial city that is centered around the busy port. If you are going to take a cruise to Antarctica, then you will most likely stay a night in Ushuaia before heading even further south. 
Surrounded by mountains and the sea, this area is great for the hiking, skiing and trail running enthusiast. During the day, spend your time exploring the museums, trails and history within the Tierra del Fuego Park and come back to eat some famous Ushuaia crab. One of the most popular activities in Ushuaia is to take a boat ride through the Beagle Canal to get an up close and personal experience with penguins.
Fun Fact:  Ushuaia is the only place in the world to ski by the sea.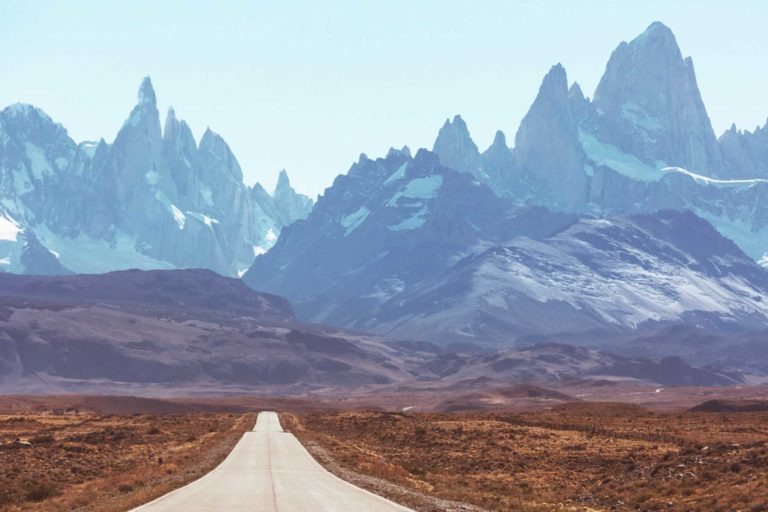 Flight from Buenos Aires to Ushuaia:
3 hours and 15 minutes direct
Weather in El Calafate:
Lows of 25 °F in Winter, Highs of 65°F in Summer
Located in the province of Santa Cruz in the southern part of Patagonia, the El Calafate region has some of the most iconic spots in Argentina. 
The Perito Moreno Glacier is a sight to see. Take a walk around the park admiring this massive natural wonder from all angles. Spend your day trekking across the glacier and return back to town to eat some fresh Patagonian lamb.
In this region, you'll also find the world renowned views of the FitzRoy in El Chalten and Torres del Paine, a bus ride into the Chilean National Park. 
The little towns around El Calafate are backpacker's paradise. International tourism abounds here and you'll be among other like-minded adventure travelers.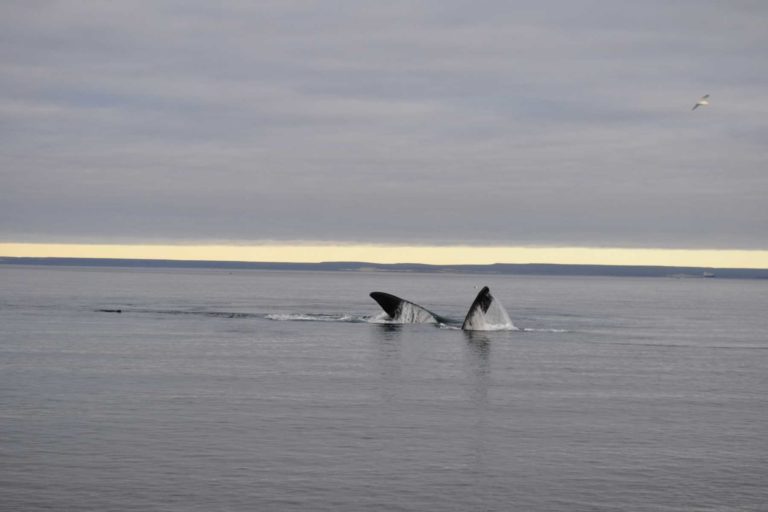 Flight from Buenos Aires to Puerto Madryn:
2 hour direct flight
Weather in Puerto Madryn:
Lows of 35°F in Winter, Highs of 95°F in Summer
Puerto Madryn is a beachtown in the province of Chubut. Situated off the Atlantic Ocean, this is one of the most popular beaches in Argentina. 
For full transparency, beaches in Patagonia (and Argentina in general) can not be compared to the Caribbean by any stretch. But that's okay, you didn't choose Patagonia for the beaches. 
What Puerto Madryn lacks in crystal blue warm water it makes up for with the whale watching every year from April to November. 
Humpback whales come close to the shore and you can sit out on the beach and watch hundreds of these gigantic creatures in real time.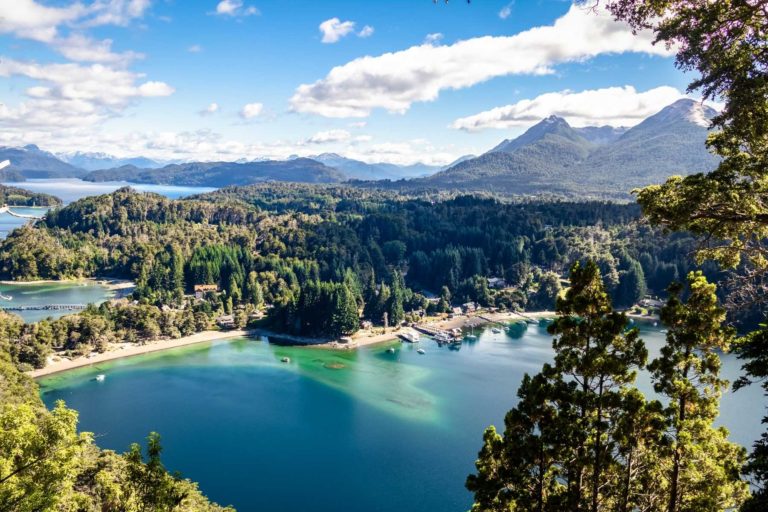 Flight from Buenos Aires to Bariloche:
2 hours and 20 minutes direct flight
Weather in Bariloche:
Lows of 25°F in Winter, Highs of 85°F in Summer
The Bariloche region is the most northern destination of Patagonia. Stretching across the provinces of Rio Negro and Neuquen, the 7 Lakes Region is famous for its forests, lakes and mountains. 
During summer, you can kayak to the many islands within the crystal clear waters of Nahuel Huapi or horseback ride through the Andes mountains. During winter, there are several ski fields that attract skiers and snowboarders from around the world. 
Although Bariloche is the city with the airport, around the area you'll find some of the iconic mountain towns that Patagonia is famous for. From Villa la Angostura to San Martin de los Andes to El Bolson, each are within day road trips from each other. 
From fly fishing and bird watching to cuisine and spas, this area is a luxurious mix between developed but not overrun by tourism. 
Book Your Trip to Patagonia with ISV
In Situ Viajes (ISV) is a Tour Operator located in Villa la Angostura, Argentina. We're passionate about helping people getting the most out of their Patagonia trip. Whether you want to book an activity or a full itinerary, we'd love to help. Contact us below to book a discovery call to talk about your trip to Patagonia.