Best desserts in Patagonia? We'll show you!
Patagonia is known for many things such as beautiful nature, welcoming people, charming towns, and fantastic eateries serving the typical foods of Argentina. While most people know that Argentina is famous for its beef, some of the best things to eat in Patagonia also include desserts like Patagonia ice cream, chocolate, and alfajores. One of our favorite places to indulge in these delicious treats in Villa la Angostura is at La Campiña, a boutique chocolate and ice cream shop famous for its interesting flavor combinations and mouth-watering concoctions.
While some people may find it as no surprise that Argentina has phenomenal dairy products due to its high-quality beef, Patagonia has actually had a long history with these enticing desserts. When the Germans and Swiss arrived in Patagonia in the 19th century, they brought many of their customs and traditions with them including their love of chocolate and ice cream. As more and more European immigrants came to the area during the mid-20th century to escape the devastation of World War II, they brought their own unique style of chocolate-making with them. This passion has now been passed down for generations and many of the most famous chocolatiers in Patagonia were started by Swiss, German, or Italian immigrants and are still family-owned and operated.
While we love to bite into a delicious Argentinian steak or drink the first satisfying sip of a locally-made craft beer as much as the next person, sometimes there is nothing quite like your first taste of homemade Patagonian ice cream or chocolate.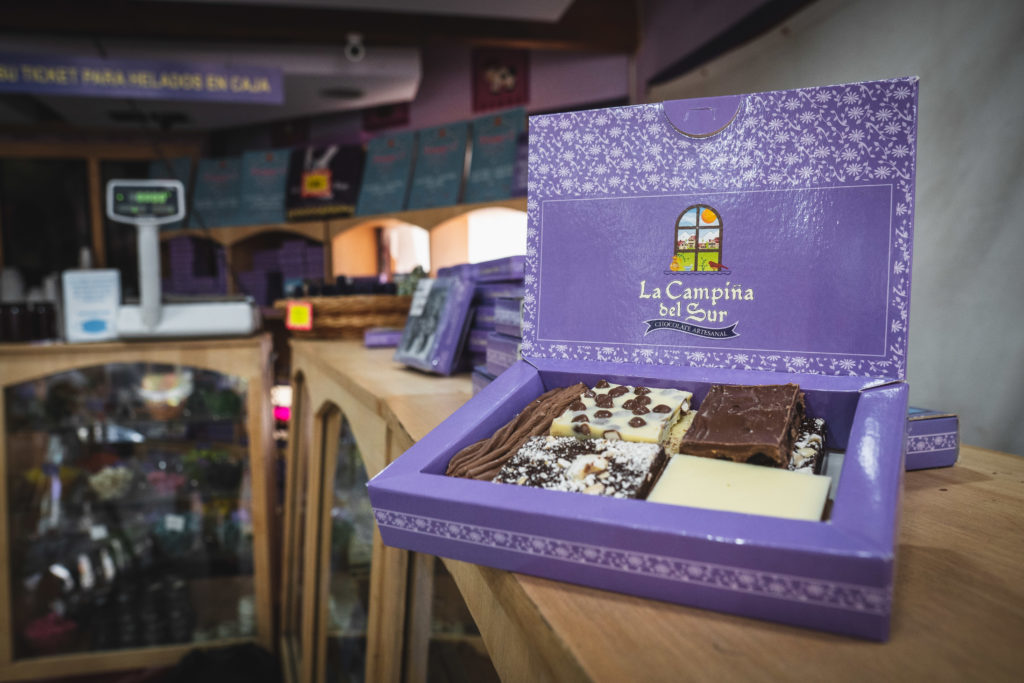 So what are the best desserts to eat in Patagonia? 
Chocolate
Throughout Patagonia, you will find a number of chocolatiers offering everything from Ferrero Roche-type chocolate to artisanal products that use products found locally in the region.  Make sure to try chocolate which includes dulce de leche, a caramel-like topping that is basically South America's version of peanut butter.  It is super sweet so use sparingly. 
Alfajores
These little cookie sandwiches filled with dulce de leche are found everywhere in South America from convenience stores to upmarket restaurants.  However, since they are usually covered in chocolate, the best place to try one is at a chocolatier.  With so many different chocolate shops throughout Patagonia, you may even want to try more than one!
Ice cream
While Patagonians love to indulge in desserts and end their days with a tasty sweet, they take their ice cream very seriously.  Here, it is eaten by the quart and is bursting with flavor.  Patagonia is home to some amazing locally-owned ice cream companies who go above and beyond to produce unique flavors that incorporate the region's local ingredients. Arguably, this is the best place in Argentina for ice cream and maybe even all of South America.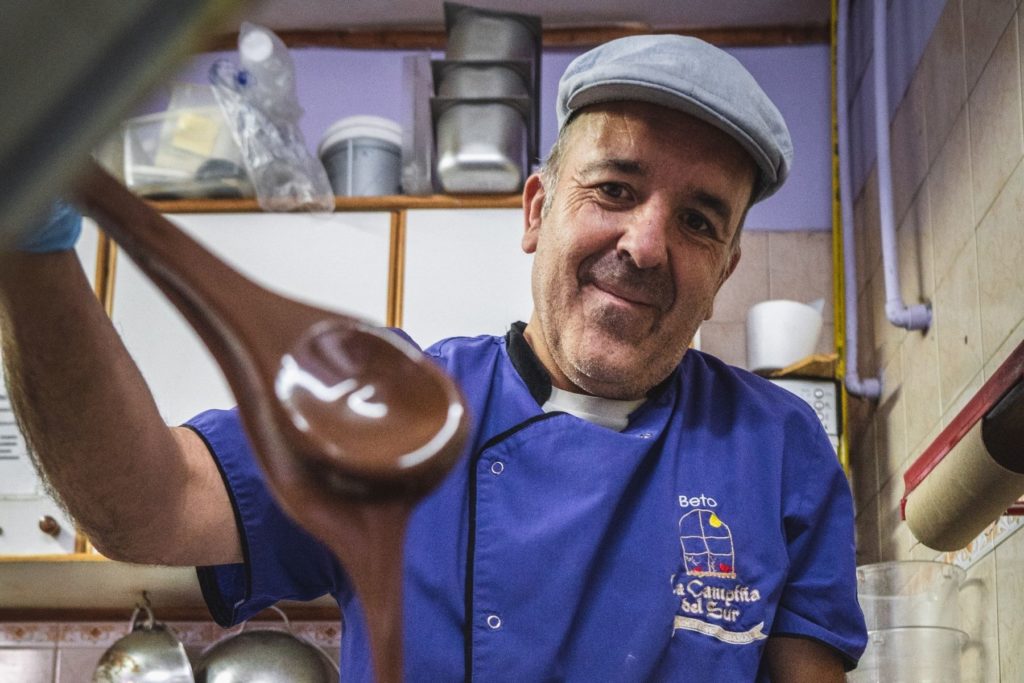 Where can you get the best ice cream in Patagonia?
There really is no better place to experience Patagonia's relationship with ice cream than La Campina, one of Villa la Angostura's premier ice cream and chocolate shops run by Beto who just happens to be a local chemistry teacher. This quaint shop offers a wide variety of white, milk, and dark chocolate and a variety of ice cream flavors, and when you walk through the doors, your senses are flooded with delicious smells and the sight of stacks upon stacks of rich, creamy chocolate.  There is a display case where you can choose chocolates by the pound and, of course, the ice cream cooler full of delicious flavors to choose from. 
Beto is a man of many talents and he uses his scientific knowledge to experiment with chocolate and ice cream. These experiments have led to some mouth-watering discoveries and the results could blow the scientific community away. Simply put, the ice cream and chocolate are good. Really, really good. Beto prides himself on the originality and quality of his chocolate and ice cream.  He tests all of the ice cream every day to ensure that they meet his high standards in taste and texture so that guests are guaranteed to get the best product possible. And all of his hard work definitely pays off. The chocolate melts in your mouth with an explosion of rich flavors while the smooth, creaminess of the ice cream lingers on your tongue long after you have finished.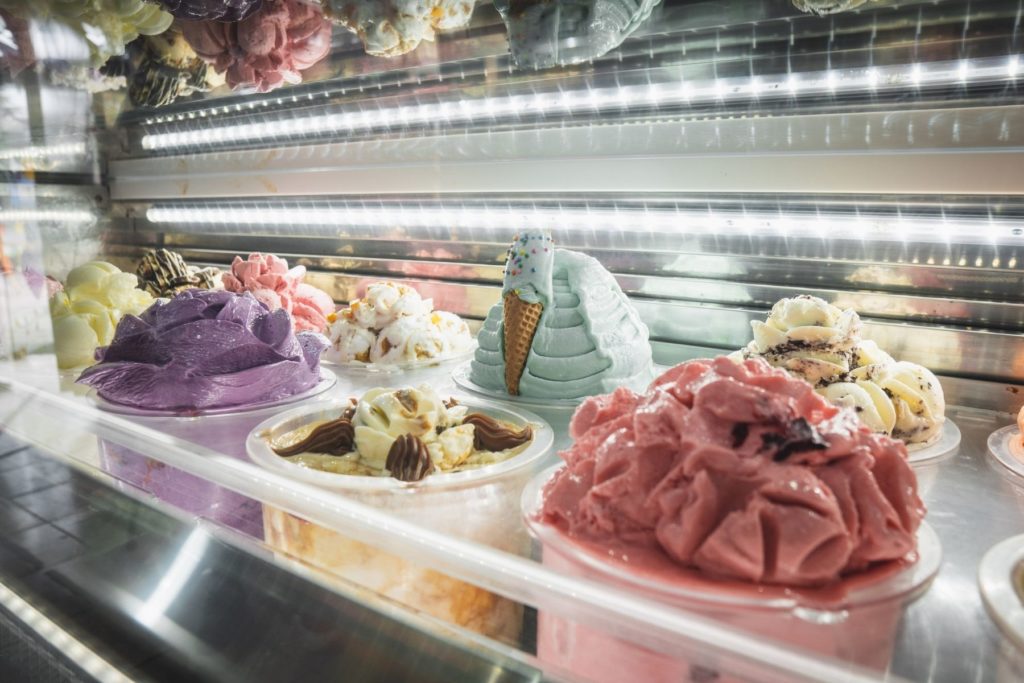 If you are looking for a really unique souvenir, this may be the perfect place to stock up – La Campina sells reasonably priced combos of chocolate, beer, and salty snacks.  Just imagine seeing the faces of your loved ones as they take their first bite of one of Beto's creations. Or you can keep them for yourself (we promise we won't tell!)
Insider's tip:  While every flavor that you find at La Campiña is usually delicious, the chocolate ice cream is indescribably tasty thanks to the Germanic influence in Villa la Angostura. For extra authenticity, take your chocolate or ice cream to go and enjoy on a bench outside.  The charming wooden architecture of Villa la Angostura will whisk you away to Bavaria and you get two vacations in one!
A trip to Patagonia is not only a chance to see unforgettable nature.  It is a way to see how small communities of people have come together to create something incredible and to discover the richness of their culture. In Patagonia, food is a very important part of this discovery so don't be shy, eat up!  Calories don't really count when you are on vacation, right?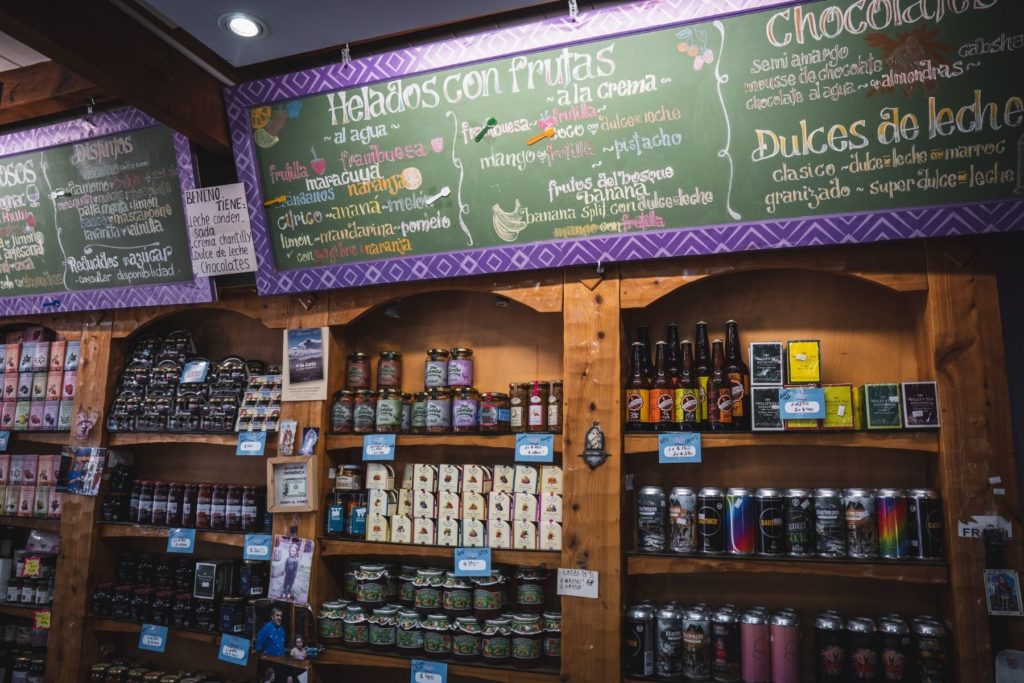 Book your trip to Patagonia with In Situ Viajes (ISV)
Whether you are looking to connect with nature or get the thrills of a lifetime, Patagonia has it all. Spend your morning doing yoga in the forest and afternoon riding bikes around the Andes, the opportunities are endless. If you're interested in exploring Patagonia, but you don't know where to start, send us a message. We'd love to help you plan your wild Patagonian adventure.