Located between Argentina and Chile, Patagonia is a place that inspires the imagination of adventure travelers and solitude seekers around the world. Soaring mountains, crystal clear lakes, stunning beaches, and crackling glaciers offer picture-perfect landscapes and the charming little towns that dot the landscape offer a unique immersion experience.
While images of Patagonia inspire people to hop on a plane and visit this distant land, it also provides inspiration for the many artists that live there and there is a thriving art scene in the region.  While some of the people that call Patagonia were born there, others fell in love with the region and decided to make it their new home.
Who is Bea Taverna?

Bea Taverna is just one of the artists who fell in love with Patagonia. What started off as a vacation from her hometown of Buenos Aires turned into a new life in a small town called Villa la Angostura, a popular mountain village outside of Bariloche. Villa la Angostura is a place that creativity can thrive and has been an inspiration for many creatives from around the world.  She met her husband there and before she knew it, she had fallen in love with him and the town he came from.
Living in Villa la Angostura changed Bea. After spending many years living in a big city, she appreciated the warmth of the town and the rhythm of the people.  She was able to get to know everyone, make friends easier and optimize her time to do the things that she loved. She feels like time is slower there and that people make time to do what they are passionate about, to produce, and to create.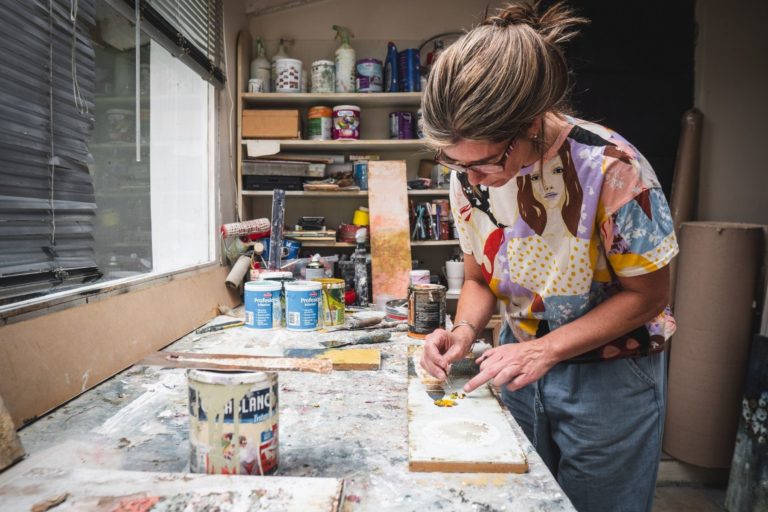 The Inspiration Behind the Paintings
Although she was originally a graphic designer, moving to Villa la Angostura caused her to shift her focus to painting, something she had always been passionate about and finally had time for.  The picturesque landscape and slower pace of life allowed her to forget the hustle and bustle of the big city and find more peace and tranquility. In this tiny town tucked away in Patagonia, she is able to get lost in her surroundings and her love of the region is evident in her paintings. She is inspired by Villa la Angostura, the surrounding mountains and lakes, and even the location of her workshop. 
Like most of her paintings, her studio is light and airy.  Paintings line the walls of the studio featuring images of women, flowers, or abstract designs.   Bea's style is unique and she likes to use various techniques in her artwork including different materials in the same painting.   She mixes oils, acrylics, and charcoals to create dreamlike settings.  She tries using new things and materials in her work and she paints on canvas, veneers, and wood.  Bea's artwork often features feminine shapes and she likes to paint hats, dresses, and flowers on the women she creates. She thinks that is partly inspired by her work as a graphic designer at a fashion magazine.  She used it many years in design and now paints these women in her art.  
"I paint while I cook, while I wash clothes, while I do homework with my children, and in the moments I have left...I paint."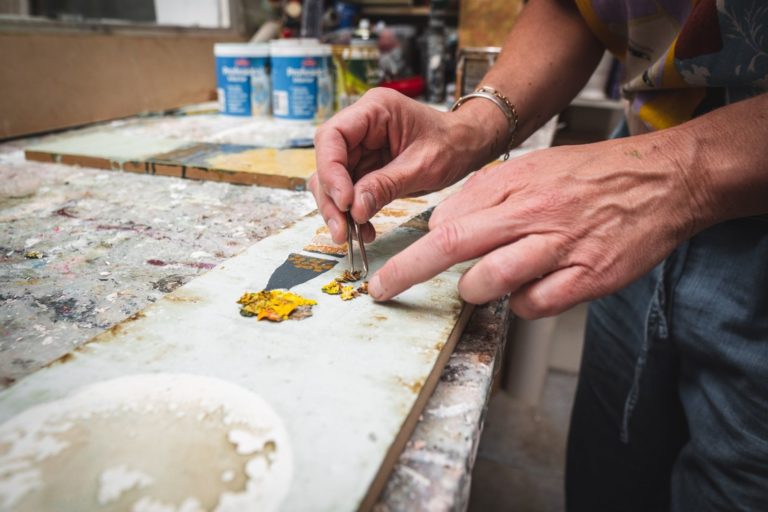 With a Spirit of Gratitude
Bea is incredibly grateful that she is able to earn a living doing something she is passionate about and feels that it is a privilege. She sees her artwork not as something that sits in a workshop but as something that should be able to flow, to travel to other places and to other houses.  She loves to think about the different destinies of her works, who will have the work, or where it was placed.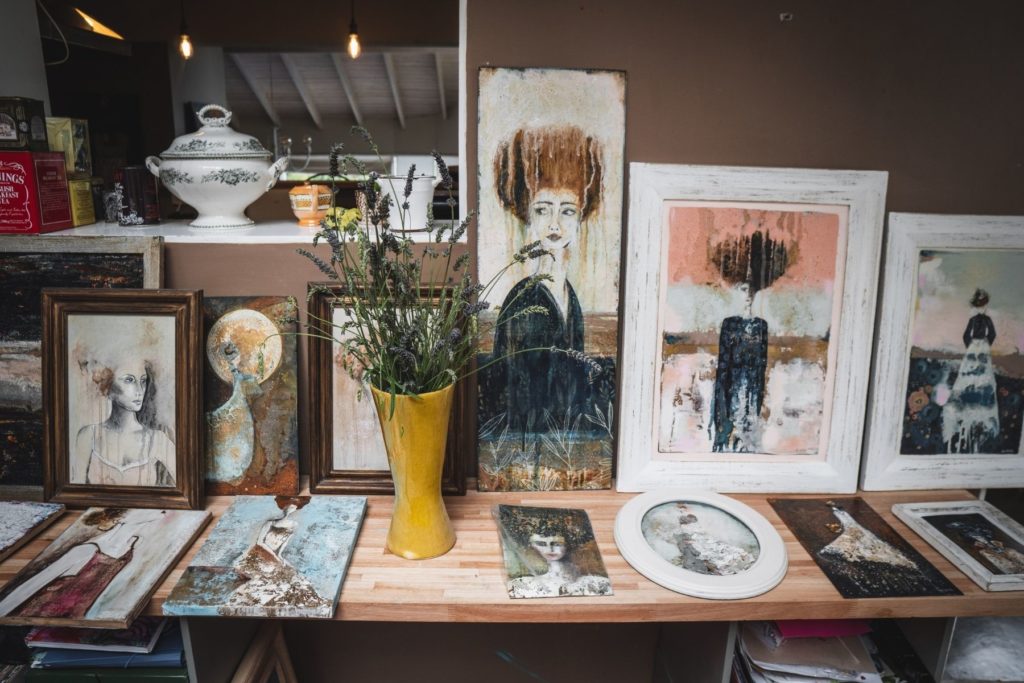 Come Find Your Creative Inspiration
Whether you are looking to connect with nature or get the thrills of a lifetime, Patagonia has it all. Spend your morning doing yoga in the forest and afternoon riding bikes around the Andes, the opportunities are endless. If you're interested in exploring Patagonia, but you don't know where to start, send us a message. We'd love to help you plan your wild Patagonian adventure.