6 Best Places to Eat in Villa la Angostura
Patagonia is a mecca for travelers seeking outdoor adventures. The word itself conjures up images of sweeping vistas, tranquil glaciers, grazing lamas, and mountain peaks. Villa la Angostura is widely considered to be one of the most beautiful locations nestled amongst all this wonder, and travelers often base their adventures out of here.
You know you'll get the freshest air and the most beautiful views, but did you know there is also incredible food? To dine in Villa la Angostura is to eat at the nexus of enchantment and adventure.
Everything in Villa la Angostura is touched by the beauty of Patagonia's landscape. It's a kind of magic that transforms food into art and ordering a meal into having an experience. Argentina is a country with a true passion for food. It's a country with regionally diverse specialities and cooking traditions handed down through generations.
We've rounded up six of the best places to eat in Villa la Angostura to get your mouth watering!
1. The Mirador Social Club
If you want amazing food and amazing views, head to the Mirador Social Club. You need a reservation to ensure a seat at this exclusive spot that serves lunch and dinner. It's an intimate restaurant perched on a cliff with an iconic view of Nahuel Huapi Lake. Here you will see the sunset like you've never seen it before.
Mirador Social Club is located a few kilometers from Villa la Angostura. Care is taken in preparing a small menu of Mediterranean inspired dishes. Popular items include salmon, trout, and deer. They also have a good cocktail menu and balance their entrees with wine pairings. 
If you need help deciphering the menu, making a reservation, or figuring out transportation to this off-the-beaten-path gem contact us today.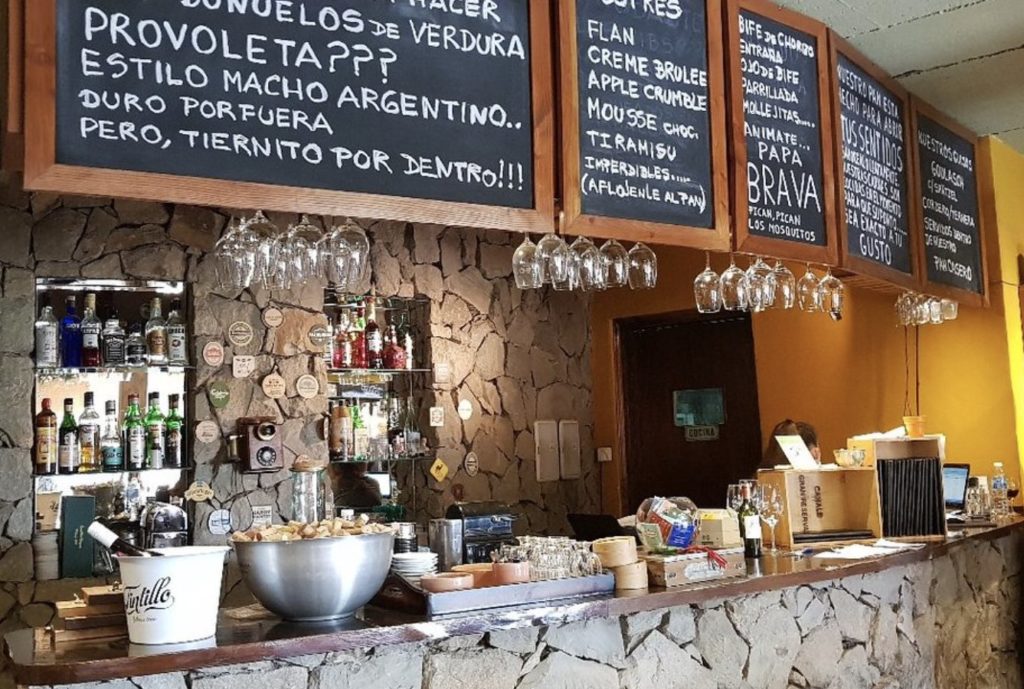 Al Alba Parrilla is arguably the best place to eat in Villa la Angostura. Offering traditional Argentine fare, this restaurant is characterized by its attentive service, welcoming ambiance, and delicious food. There's no view here but the location is right on main avenue.
The experience begins with Pan de Campo, delicious bread delivered at the beginning of your meal. Continue your culinary journey with a couple of appetizers (the empanadas and proveleta are a must eat!). Their entree offerings are meat centric, Argentines love their asados. Top shelf cuts of meat are grilled to perfection before being served to you in generous portions.
They have a variety of drinks available too, including craft beers and the Buenos Aires brewed Quilmes beer.
Just ask and we can give you insider's advice on what else to see on Main Street!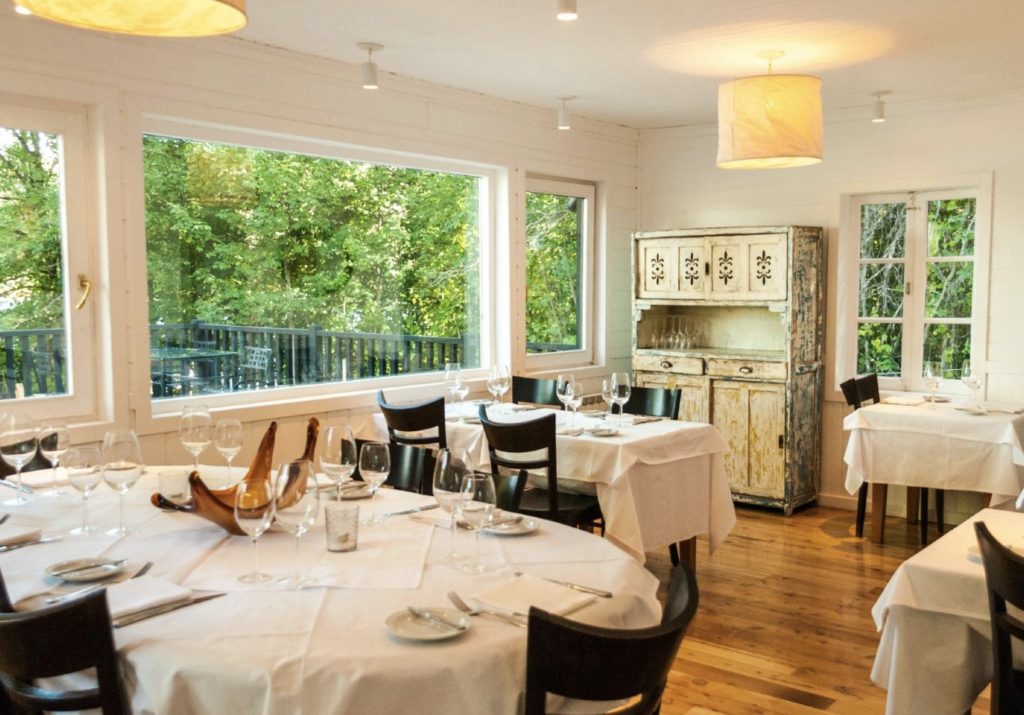 If you want another view of Nahuel Huapi then Delfina Restaurant is where you want to go. Located in the Puerto Manzano within the hotel La Escondida, Delfina is right on the water. This small restaurant offers big flavors and impressive vistas.
The atmosphere here is cozy and the service is exceptional. Delfina offers Patagonia classics in an artfully designed menu. The beauty here is in the details, leveling up each dish to gourmet quality. That attention to detail extends to their curated wine selection.
A meal here will be nothing short of enchanting.
If you are traveling to Argentina from abroad and need transportation to ensure you dine in comfort contact us today.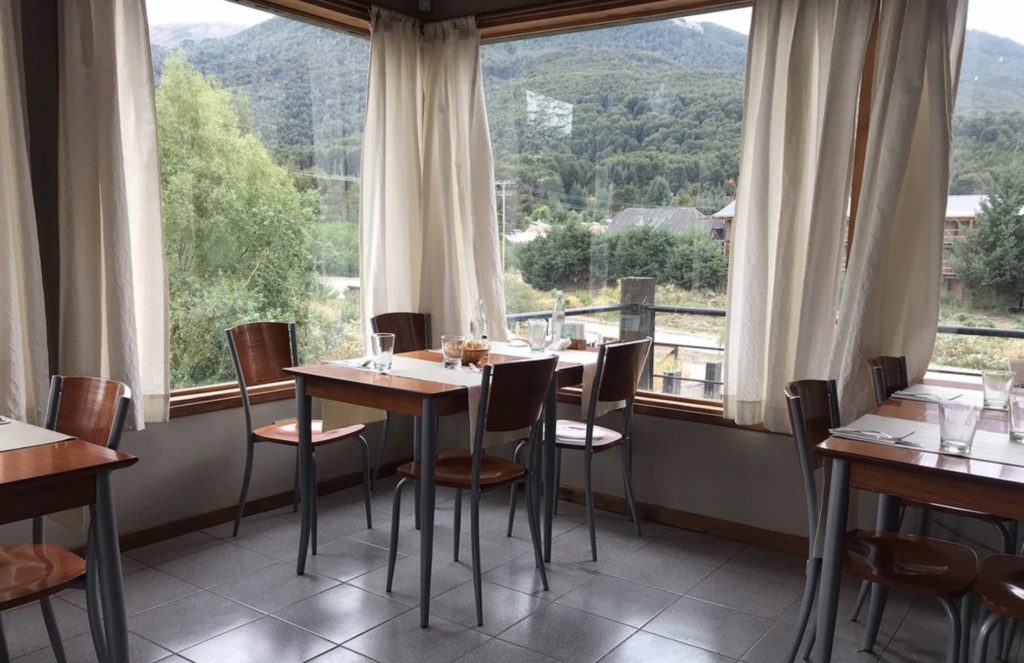 Delicious food and right on the main avenue of Arrayanes. Find it all at Nicoletto Pastas. Centrally located in the middle of Villa la Angostura, here you will enter a cozy corner of Italy where they've been satiating appetites since 2004.
The pastas are fresh and homemade and the sauces are packed with flavor. The vibe is friendly and the service is attentive. This is the spot to go if you want really good pasta. The stuffed pastas are particularly tasty.
(Bonus: Despite being in the middle of town, the view is still gorgeous!)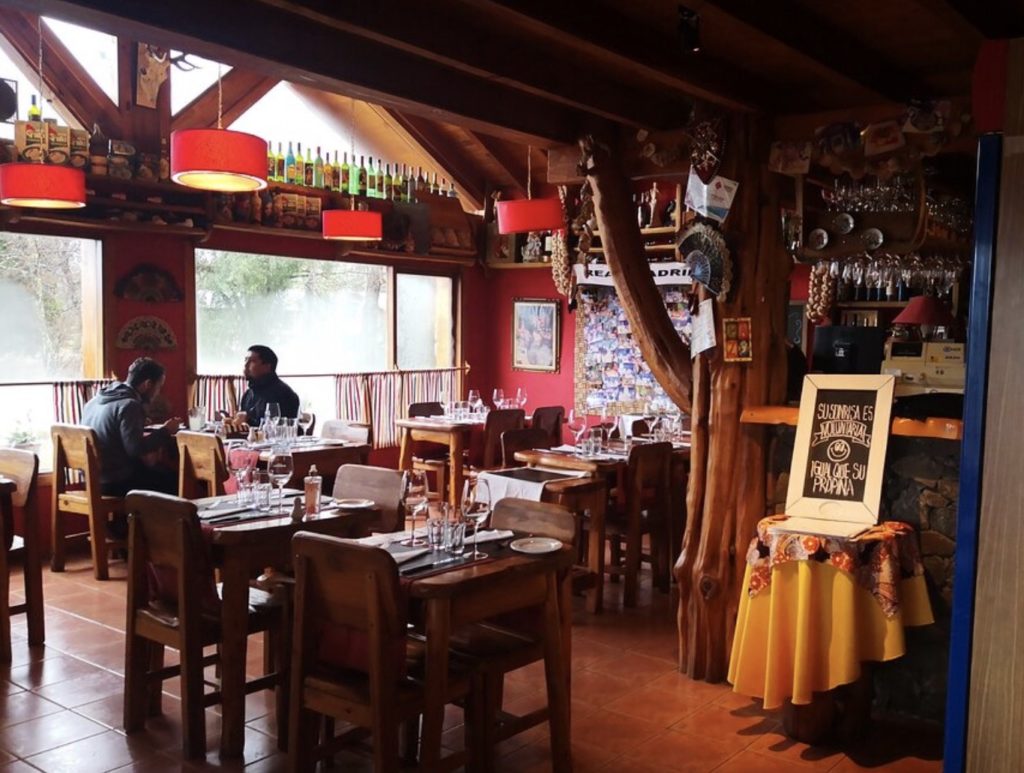 Tasca Placido is a family restaurant owned and operated by an Argentinian-Spanish couple with a passion for cooking. The owners' roots come through in the menu of Spanish dishes and the atmosphere of Argentine decor.
If you're craving seafood, then you've come to the right place. With a fish and shellfish focused menu, you can taste your way–tapas style–through a culinary masterpiece.
The service is seriously wonderful, as the owners have taken care to develop a restaurant that prioritizes the food and customer satisfaction at every stage of the dining experience.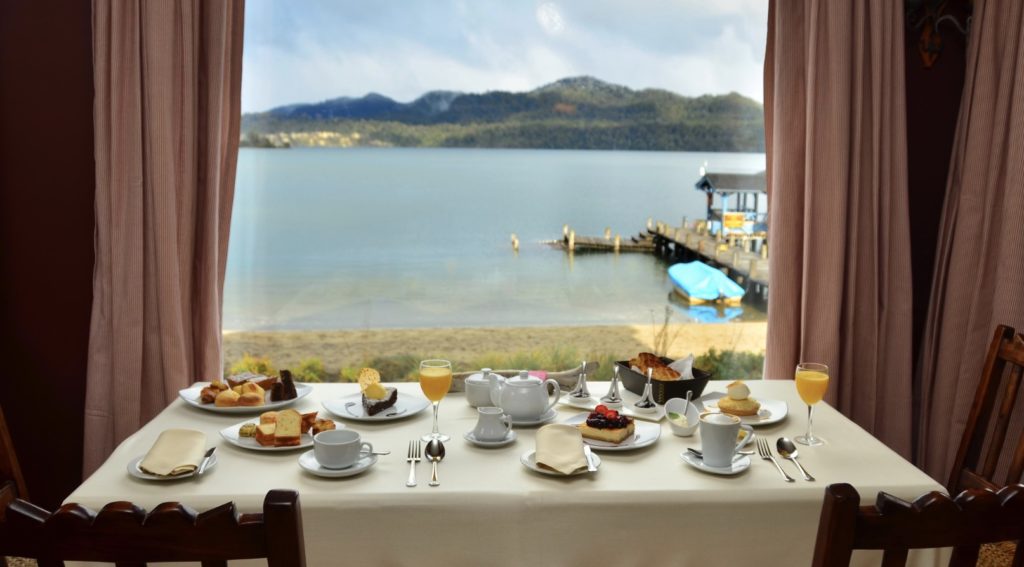 If you're looking for a sophisticated evening out, make a reservation at the very exclusive Las Balsas restaurant. Las Balsas is a Relais & Châteaux kitchen that uses all Patagonian sourced food.
It's truly a gourmet establishment offering options such as seasonal seafood, gluten free creations, and multi-course tasting menus (including a decadent five course vegan tasting menu). Their wine cellar is built of cypress and stone and is home to more than 150 expertly chosen wines.
The dining room is spacious and elegantly decorated with a romantic view of Balsas Bay. Hire a babysitter and take advantage of the adult atmosphere because young children are not permitted (no kids under 6 for lunch or under 12 for dinner).
If you're coming to Patagonia from outside Argentina, we can help you make reservations, provide you with transportation, and give you all the insider tips you need for a trip of a lifetime. We would love to help, contact us today.

Eat Your Way Through Patagonia with ISV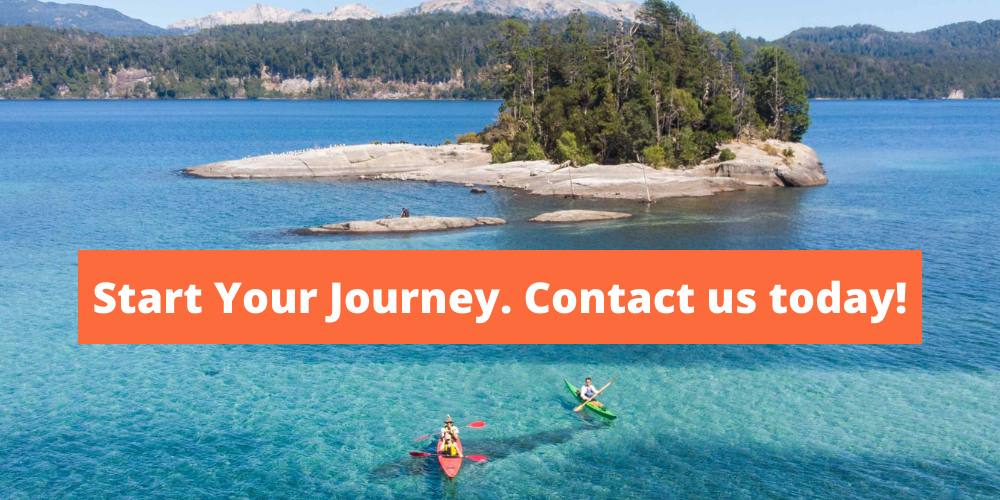 Patagonia is the ultimate bucket list adventure for the seasoned traveler and an otherworldly destination for first time dreamers – let us be your guides. From accommodation, dining, and activities to transfers, we're your full service concierge to make sure your trip is nothing short of magical.