For many people traveling through Patagonia, the typical souvenirs often take the shape of a cozy sweater that provided extra warmth after a long hike, a beautiful necklace that reminded them of Patagonia's rolling hills, or a gorgeous leather belt that had to be loosened after eating a bit too much at an amazing parrilla one night. Handcrafts in Patagonia are practical items that people can use every day and a person's choice of souvenir is often influenced by the traditional fashion in Argentina that they have grown to love including the ponchos and gauchos that you can still find worn in the countryside today.  
So what handcrafts in Patagonia make for the best souvenirs?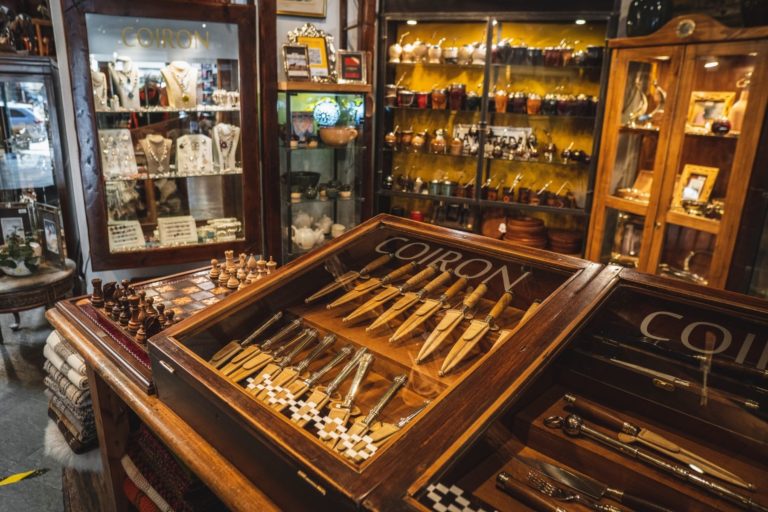 Argentine Leather
Argentina is known for its top-notch beef and it is no surprise that they also produce high-quality leather products.  With more than 200 tanneries throughout the country, leather is one of the best things to buy in Argentina.  Although the price may vary, it is almost always incredibly good value when comparing the cost vs the quality.  When purchasing any items,  make sure to check the labels to ensure that you are buying real leather rather than imitation products.
Mate
You can find people sipping mate everywhere. Mate is the national drink of Argentina.  While it may not be everyone's cup of tea, the customs surrounding it certainly are endearing.  Mate is normally drunk from a special cup called a gourd using a special metal straw.  It is frequently shared amongst friends and you can almost always find a thermos full of hot water just waiting to be poured. While it may seem a bit strange at first, once you have been in Argentina for a while, it can sometimes feel strange to see someone who isn't holding a mate gourd and thermos.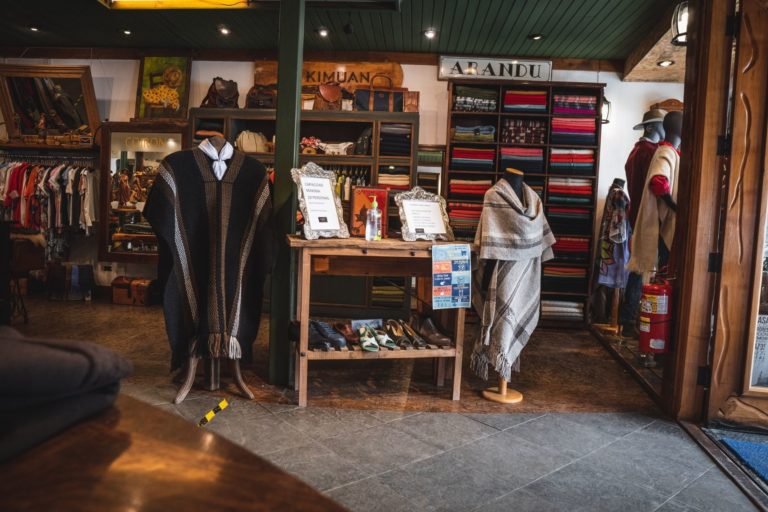 Ponchos
A poncho is one of the most recognizable items when it comes to Argentine fashion and they are as useful as they are warm. Ponchos come in a variety of weights, colors, and patterns, and with so many styles to choose from, you may struggle to make a decision on which one to buy.
Wool 
Argentina produces some of the highest-quality sheep and llama wool in the world and it is a great place to stock up on high-quality sweaters, socks, and gloves.  Like leather, the wool is almost always high quality and good value; however, make sure to check the tags on any items that you purchase to make sure that you are buying 100% wool.
Where can I buy handcrafted products in Villa la Angostura?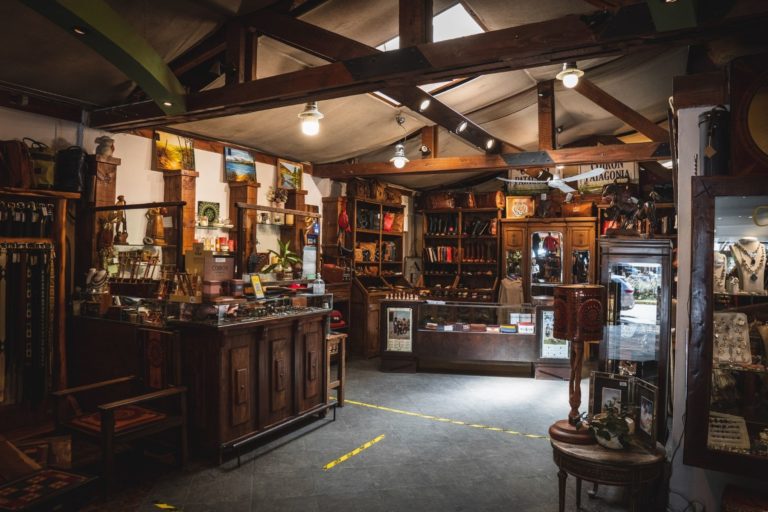 In a world where fast fashion is wreaking havoc on the environment and over-tourism has put pressure on local communities,  Coiron located on the main avenue, Arrayanes in Villa la Angostura, is where you'll find high quality and environmentally friendly Argentine products. 

Many of the traditional pieces of clothing available in Argentina are handmade using natural materials found throughout Patagonia including wool, leather, and cotton.  This continued support of local craftsmanship and environmental sustainability has helped Patagonia maintain its pristine nature and reputation as a producer of high-quality items. 
One local Patagonian shop that goes above and beyond to provide visitors with an environmentally sustainable product is Coiron in Villa la Angostura. When Maria and Elvio, the owners, started Corion, they wanted to create a shop that represented Argentina but also reflected their love for the environment. For them, Villa la Angostura is paradise on Earth and their love for the town and region is reflected throughout the store.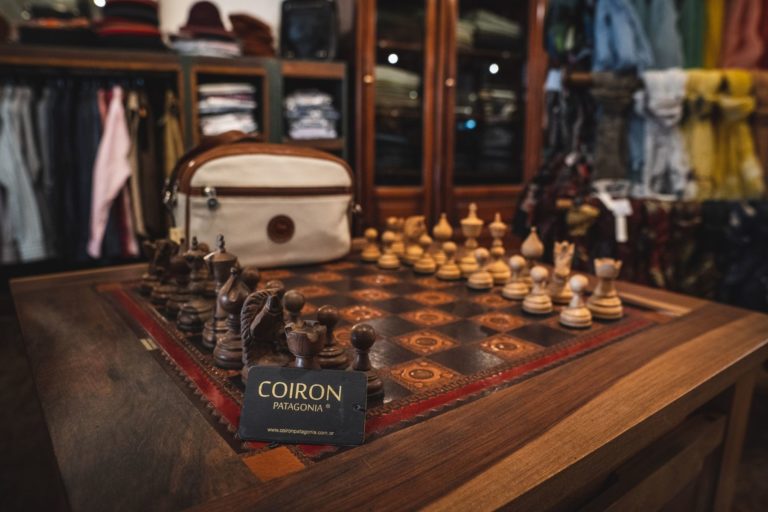 When you first walk into Corion, you will notice how the earthy tones blend with splashes of red, orange, and yellow.  The rich smell of leather fills the air and the atmosphere is warm and welcoming.  Coiron stocks a wide variety of high-end items that represent Argentina including leather belts, shoes, and handbags made from cow leather, and sweaters made from pure sheep or llama wool. Maria and Elvio choose their suppliers carefully to ensure that customers are getting only the highest quality products that will last a lifetime.  Unlike clothes and accessories that are out of fashion within a season, their pieces are timeless and can be worn for decades.
This focus on durability and sustainability is directly tied with Maria and Elvio's vision for the store and their outlook on the world.  They want to provide customers with high-quality products that have been made using materials that have been sourced responsibly while giving the highest standard of customer service.  By focusing on the products that showcase the unique Patagonia style, they are staying true to the region's identity while limiting their impact on the environment. 
Spend the day on an adventure, before you hit the shops.
Whether you are looking to connect with nature or get the thrills of a lifetime, Patagonia has it all. Spend your morning doing yoga in the forest and afternoon riding bikes around the Andes, the opportunities are endless. If you're interested in exploring Patagonia, but you don't know where to start, send us a message. We'd love to help you plan your wild Patagonian adventure.